The Sole TT8 Light Commercial Treadmill seems to be one of Sole Fitness' more popular high-end 2022/2023 models. It's also seems to be one of the best the company has ever come up with, so the popularity is pretty much well deserved. This was the first time I reviewed this treadmill, and I did like what I saw.
In this Sole TT8 reviews will look at the features, pros and cons of this treadmill. We will also be looking into what seems to be disappointing its users a bit. More on that towards the end.
❤️ Get commercial grade quality without the price, now $2,400 off
Last Updated on: Nov 23, 2022 (delivery options has been updated, now free delivery on all orders, and higher discounts available, was $2,300 now $2,400 off)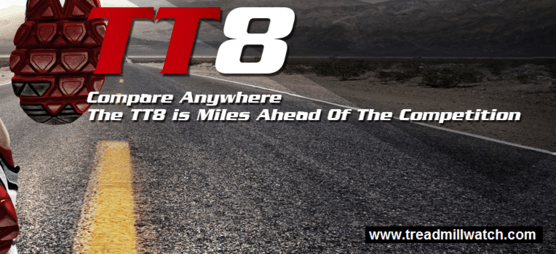 An Overview of the Sole TT8 Treadmill Main Features
There's also a lot to talk about the Sole TT8 Light Commercial Treadmill, especially its main features, which includes coming with a powerful 4.0 CHP (continuous-duty horsepower) motor. Then there's also the more than average running surface of 22" x 60", making it sufficiently comfortable for all types of users, regardless of how tall they are. In fact, it got its name from the size of its running surface, with the "TT" referring to the 22 inch wide running surface.
A surprisingly large number of users would go on to say that it gives to some of the high-end models in the gym a run for their money, although it's a non-folding one. Many users who are well versed with the gym equipments say that the Sole TT8 is definitely better than most of its counterparts used at the gym. Even the company advertises that it comes with a sufficiently sturdy frame that's capable of withstanding up to 400 lbs, which is definitely saying something given the price it's being offered for.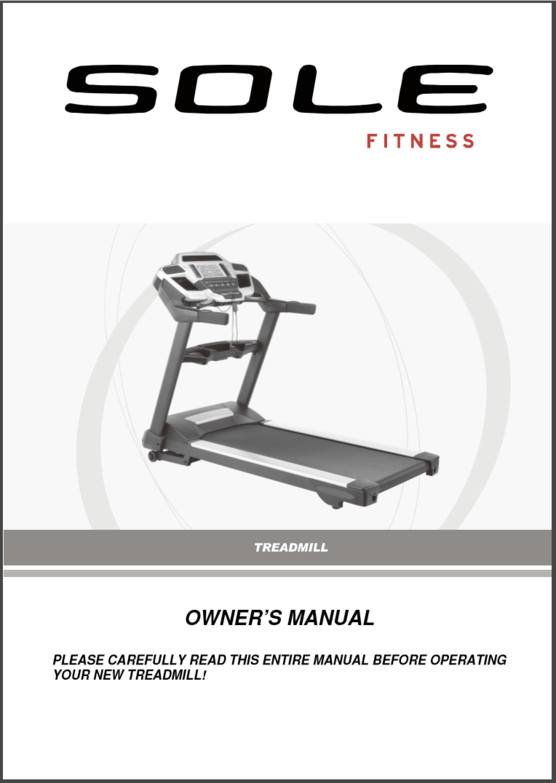 Comparison With Similar Models
As far as comparing it with some of the other Sole Fitness' treadmill models is concerned, it definitely seems to be a better one than the Sole S77, or rather more of an upgrade to it. Also, though some say it's comparable to the Sole Fitness' F85 and F80 models, the latter doesn't really seem to be powerful enough to be termed as an ideal candidate for being made a part of a private gym.
Sole TT8 Treadmill 2022 Review
Anyway, now that we have got a fair idea about what exactly the Sole TT8 brings to the table, let us move on to taking a look at its features, pros, and cons.
Comfortably Large Running Surface
One of the biggest troubles tall users face while using home treadmills (and commercial treadmills alike) is the less than sufficient size of running surface for them. They might have to be on their toes all the time while working out, in order to make sure they don't end up putting their foot outside the surface. Now though most of the other users may not really mind a smaller surface, a little bigger one doesn't hurt as well.
It would always make one feel comfortable and safer while working out, something that may improve the overall effectiveness quite a bit.
The Sole TT8 Light Commercial Treadmill Comes With A Powerful Motor
There doesn't seem to be many home or commercial treadmills in this price range that comes with such a powerful motor. The Sole Fitness' TT8's commercial-grade 4.0 CHP motor also runs pretty quietly, something that's considerably relieving when using such high-end models.
Furthermore, it's capable of running at a speed of up to 12 miles per hour, making it worth comparing with some of the similar models usually used at gyms that are considerably more expensive.
Solid Built Quality
Built quality is something that's often ignored by users, as most of the focus usually goes into things that seem more important such as features, specifications, power, and so on. However, as you are investing such a huge amount when you buy a treadmill, you sure would want to be aware about the level of durability it comes with as well.
The Sole TT8, just like almost all the other Sole Fitness' home and commercial/heavy-duty treadmills, comes with powder-coated and steel welded frames, as well as inclines that are pretty stable and heavy-duty. Overall, it comes with an impressive built quality, which, when coupled with the relatively low price, offers a great value for money.
Adjustable Cushioning On the Sole Fitness TT8
This is going to be a real relief for those who have a hard time running on treadmills due to pain in their joints (The Telegraph) (Megan Tyner, ACE, Personal Trainer). The Sole Fitness' TT8 comes with what they call as the Cushion Flex shock-absorption Whisper Deck. It seemingly helps in reducing the impact on joints by up to 40 percent, while most of the other commercial treadmills seem to be offering no more than 15 percent.
Sole Fitness also claims that their TT8 also ensures less pressure on hips, knees, and ankles, which is certainly a huge relief for those who frequently experience pain in such parts of their body due to working out daily.
Music Friendly
If you like listening to music while working out, the Sole TT8 treadmill may surely be your best bet. It offers an integrated iPod dock, as well as comes with built-in speakers. This is definitely quite an impressive feature given the cost.
Every Sole TT8 Review Should Mention the Lifetime Warranty
The frame, motor, and deck of the Sole Fitness TT8 are covered for lifetime, which shows how confident the company is in its built quality. The electronics are covered for a 5 years period as well, so you can definitely expect it to be pretty long-lasting.
Additional Features
Though some seem to be of the opinion that the LCD display doesn't offer much, it actually does seem to be offering enough. You will be able to monitor your speed, heart rate, incline, and much more.
The wireless monitor may turn out to be pretty useful while looking for some input on how well you did, as it gives you an overview of your exertion level.
TT8 Treadmill Pros and Cons
Well, we seem to have covered most of the important features of the Sole TT8 Light Commercial Treadmill, though the list is even longer. However, we will quickly take a look at the pros again, though we have already covered most of them above.
We will also be looking into what seems to be disappointing its users a bit.
Commercial Treadmill Pros:
Powerful and quiet 4.0 CHP motor
Sufficiently large running surface for all types of users
Sturdy enough to hold up to 400 lbs
Pretty reasonably priced for the features and power it offers
Music friendly (bluetooth compatible)
Additional features allow users to do more
Reduced pressure on joints
Comparable with the models used at gyms
Commercial Treadmill Cons:
As it's a non-folding treadmill, it will probably take a lot of space
It doesn't offer a lot on the workout programs front, and the number is limited to just 6 programs
It isn't compatible with iFit Live, something that may be disappointing for some
Update on: Nov 23, 2022: Due to popular demand, the TT8 is currently out of stock limited inventory available ❤️ Click here to check availability.
Sole TT8 Review Summary: A Final Word
After going through this fairly informative Sole TT8 treadmill review, we can certainly say that its cons are hardly disappointing (see above), while the features offer a lot for the price.
If you are looking for one of the best commercial treadmills, similar to what you see at the gym, this is probably one of the most cost-effective options.
In other words, if you are looking for something that doesn't come with a hefty price tag of upwards of $5,000, yet offers almost everything a treadmill used at the gym does, the Sole Fitness' TT8 may be your best bet.
For details about warranty, shipping and more product pictures check the Sole Fitness website (currently limited inventory);
❤️ Check availabilty and get $2,400 off now, click here >>